Mobile learning in adult education
Digitalization and centralization of training in a customized online campus for a 33-strong team and 23 classes
How can education and training processes be upheld in exceptional situations? Confronted with the pandemic-related closure of its facilities in 2020, this was the very question Bildungs- & InnovationsPortal Chemnitz (BIP) found itself facing.
The vocational school sought out a long-term, sustainable solution with a view to it becoming an integral part of the future training concept: its own online learning platform for centralized communication of news, learning assignments and tasks, as well as for virtual teaching through web conferences. Working together with chemmedia AG, the BIP online campus based on the Learning Management System Knowledgeworker Share was implemented within just ten weeks. 
In the Use Case you can read about the challenges involved, how they were overcome and how the solution was implemented.
We hope that many more schools and educational organizations will use the expertise of this Chemnitz-based company and so carry digital learning forward."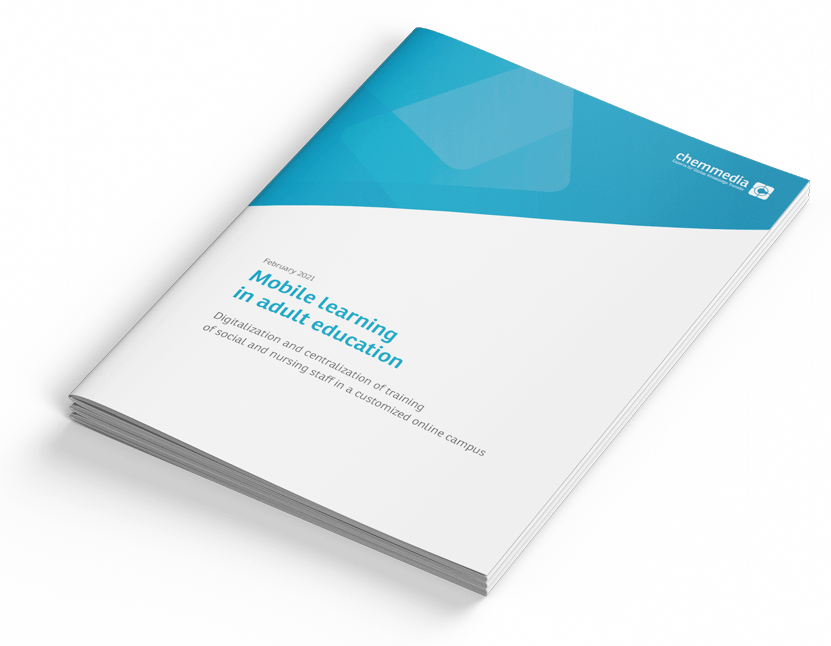 *Mandatory field
By confirming this, you agree that chemmedia AG may send you whitepapers, news and know-how in the field of e-learning. Of course, we treat your data confidentially and do not pass it on to third parties. You can unsubscribe from the newsletter at any time and object to the processing of your data at any time in accordance with our privacy policy.