Coach skills and behaviors interactively.
Knowledgeworker Coach is your interactive behavioral trainer, with which you prepare employees for certain situations, such as communicating with different target groups.
Advantages of Knowledgeworker Coach
Give your employees a digital partner to coach them in sales pitches and consultations, emergencies and other specific situations. Knowledgeworker Coach provides a quick and simple way for you to develop various scenarios that adapt dynamically depending on the answers chosen. The playful presentation, integration of multimedia elements and direct feedback create realism and ensure a sustainable coaching effect.
Simulate and challenge

Create realistic situations using alternative processes with time limits and different possible solutions.

Efficient creation

Map complex situations (e.g., consultations) using a simple tree structure that you can edit using the drag-and-drop editor.

Responsiv and mobile

The scenarios you create exist as responsive web content (HTML5). You can use them both on desktop computers and on smartphones or tablets.

Distribute and analyse

Reach your target groups by email, websites or learning platforms in order to evaluate results.

Direct deedback

Allow for a continually positive learning experience by using live feedback and an overall evaluation during and after the consultation.

Corporate design

Adapt templates to your corporate design and use individual avatars for optimum identification in the scenario you have constructed.
Insights into Knowledgeworker Coach
Portray individual dialogues or situations that adapt dynamically depending on the answers selected. Use gestures and changing images to let learners recognise how the course of the consultation changes as a result of their answers.Direct feedback makes the experience realistic and creates a lasting training effect. You can use videos to make the learning experience even more effective. Moving images, sounds and speech create an atmospheric learning environment.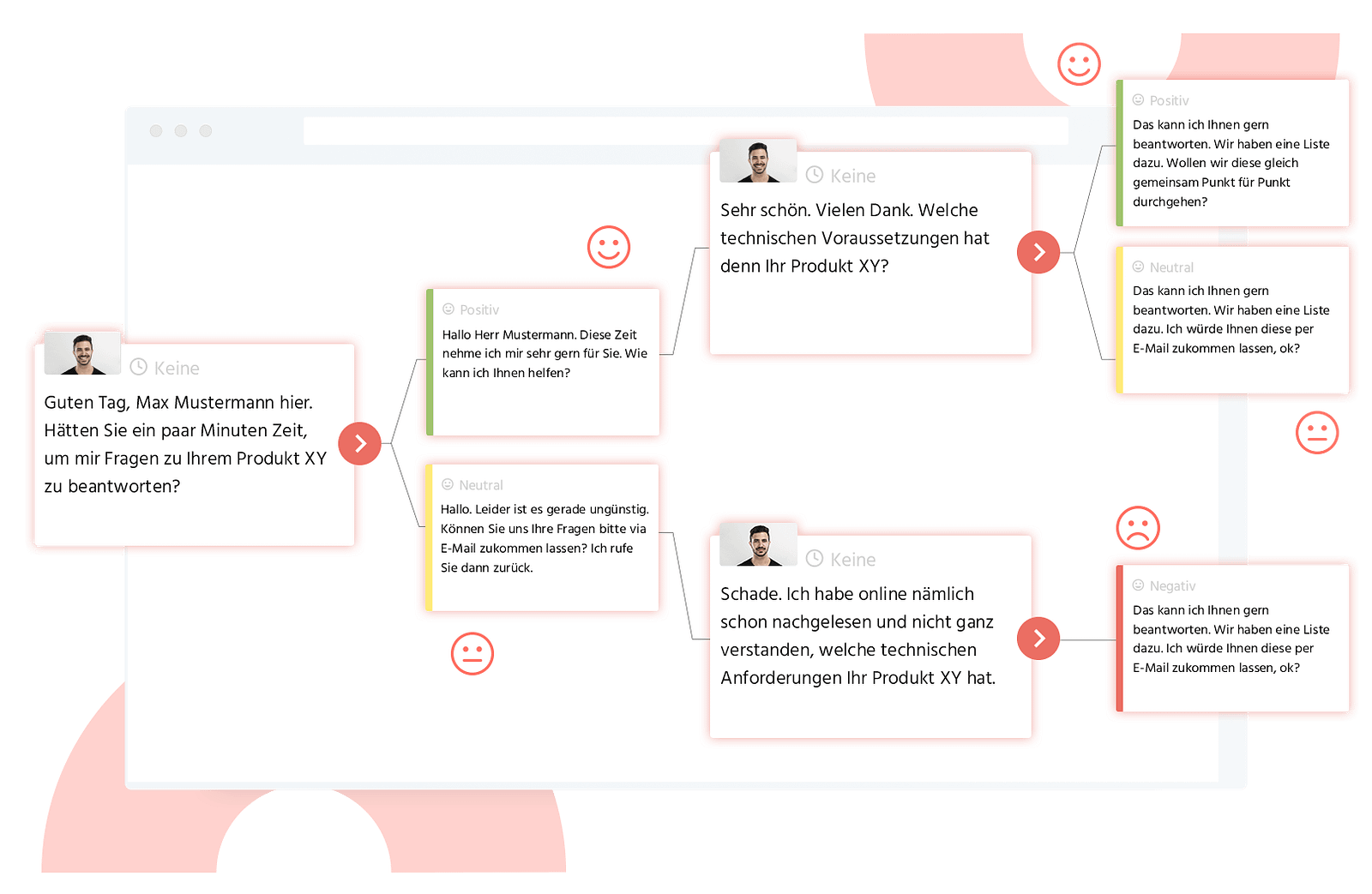 Import your consultations into our
Knowledgeworker Share
learning management system (LMS) to make the learners' usage data accessible to tutors and staff developers as well.